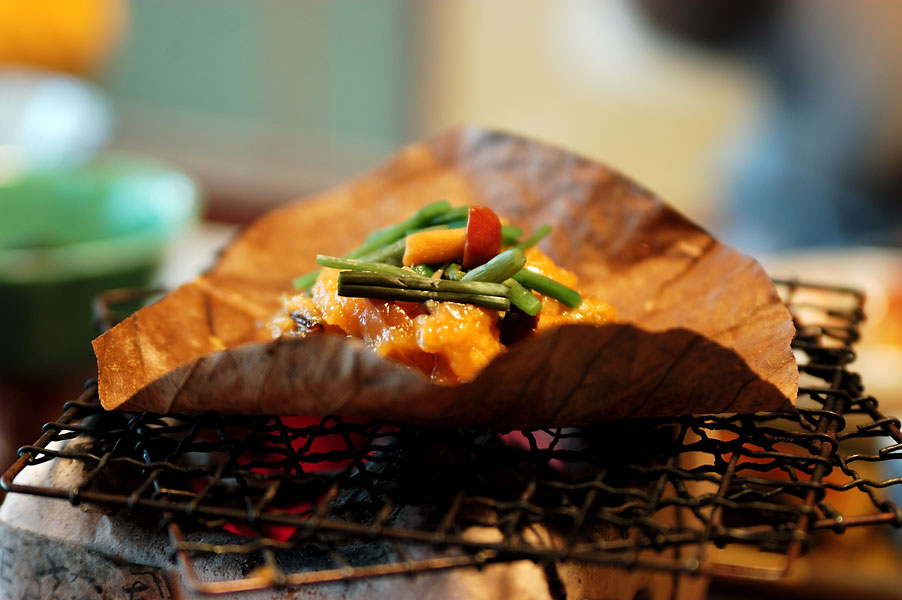 Making miso with magnolia leaves
Hoba miso is a local dish from the Hida region.
It is a local dish where each family has its own unique seasoning.
You will make your own Hoba Miso by combining 10 different seasonings and other ingredients.
This is an experience you can take home with you.
Cost for 1 set: 1,200 yen
Contents for1 set: 150 g (about 1-2 persons) miso
Jars to take home
leaves of rustic leaves
Experience time : during breakfast
Application deadline / 22:00 the day before breakfast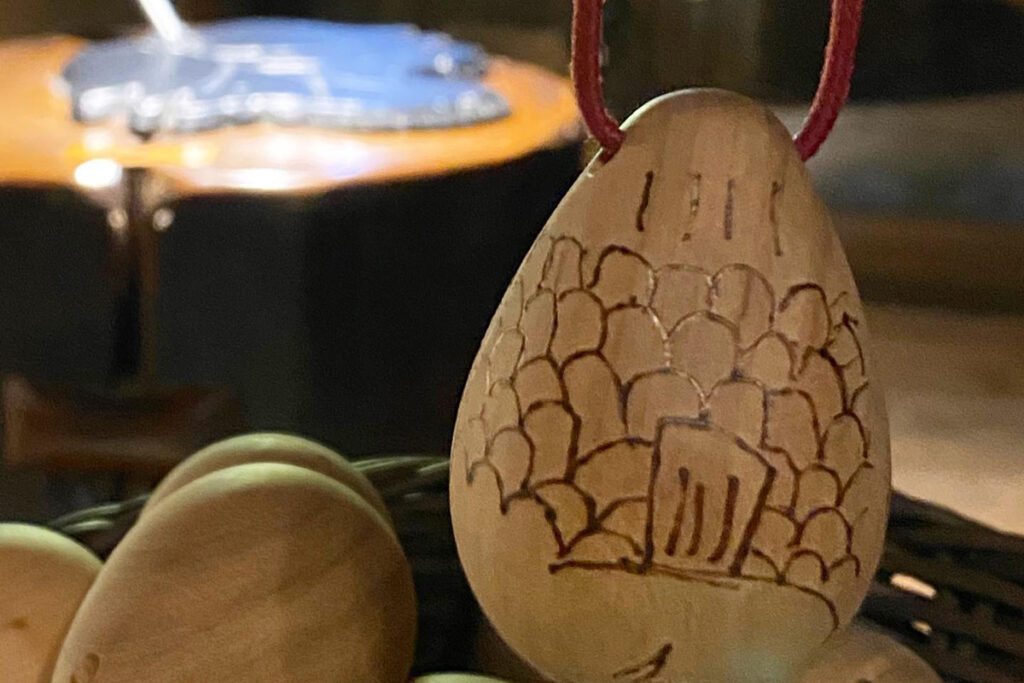 Draw your favorite picture on a "mokurin" to make an original keychane.
Cost: 2,500 yen per item
Experience time/20:00-22:00 on the day and 8:30-11:30 the next day
Application deadline : Same-day reservation is possible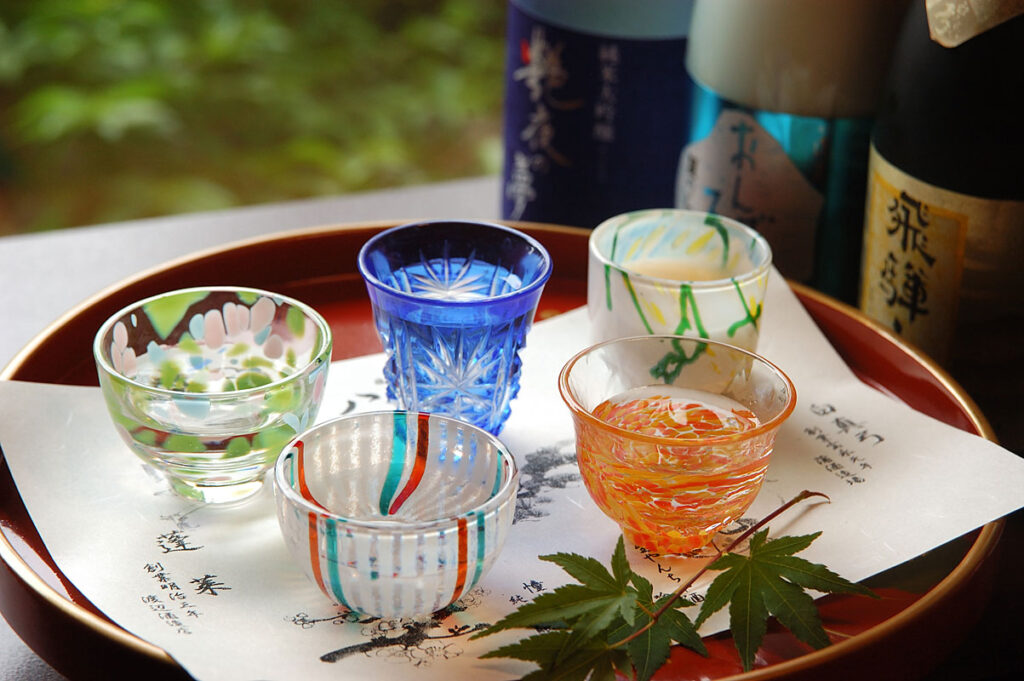 ①Hida Furukawa's famous sake selection
Enjoy a comparison of five different types of sake carefully selected by the hotel from both Hida Furukawa sake breweries.
Cost: 1,680 yen
②Premium Sake selection
Enjoy three types of premium Sake that cannot be tasted even at the brewery.
Cost: 1,680 yen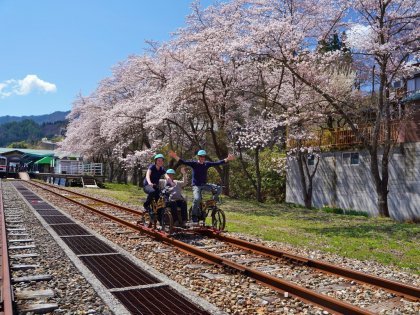 Rail mountain bike "Gattango"
Hida Kamioka can be viewed from the railway line.
Starting price: ¥3,200 for two persons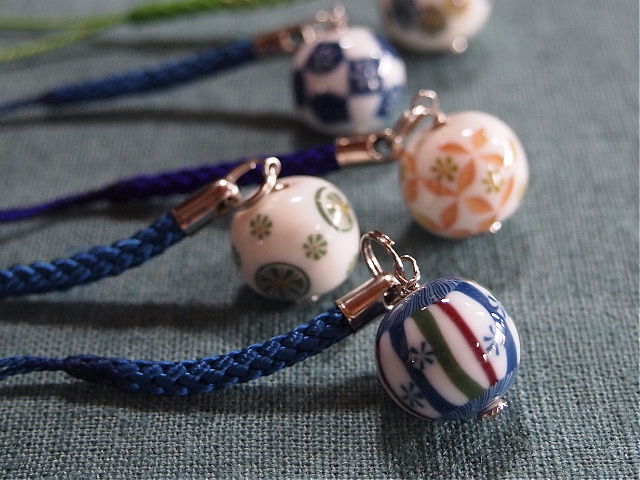 Dragonfly bead-making experience  Dragonfly beads "Kazari"
You can create your own type.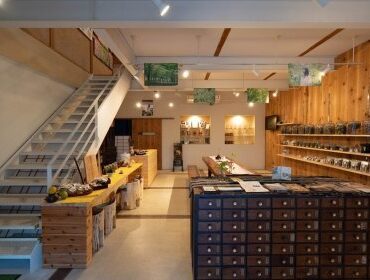 Medicinal Herb Experience "Hida Morinomori no Megumi"
Experience the medicinal herb culture that has taken root in Hida.
Starting price: 3,500 yen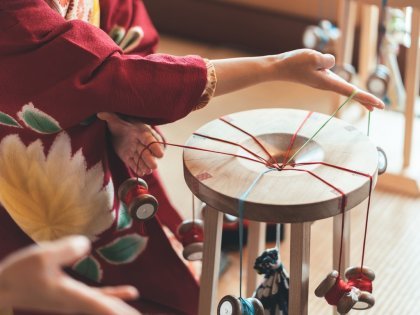 Kumihimo experience & Kimono rental
A time to blend in with the elegant townscape.
Braided cord experience : 1,800 yen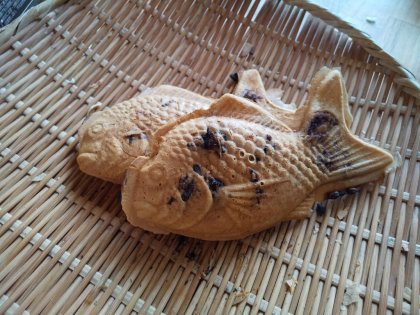 Taiyaki/monaka/gohei-mochi making experience "Takibiya"
Make and eat Hida's local cuisine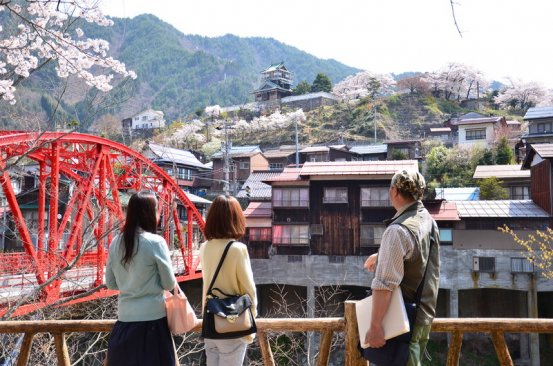 Kamioka Town Walking Guide
Walk the deep town with a tour guide.
Starting price: 3,200 yen for two people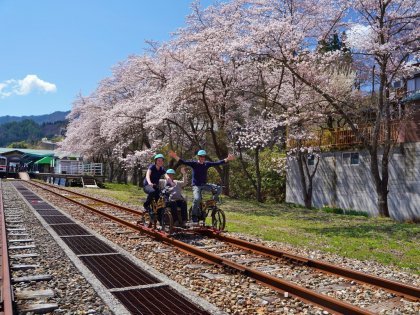 Natural dyeing / weaving experience 
Teori Yui Workshop
Learn about the wisdom of our ancestors and work with your hands
Starting price: 3,200 yen for two people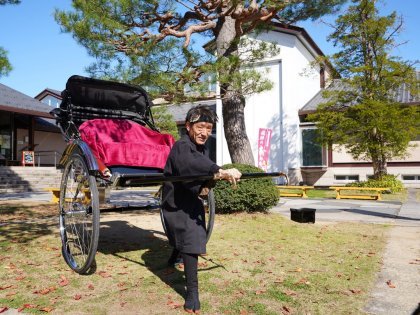 Hida Furukawa Rickshaw Yui
Enjoy the city of Hida from the perspective of a rickshaw.
Starting price: 3,000 yen for 2 persons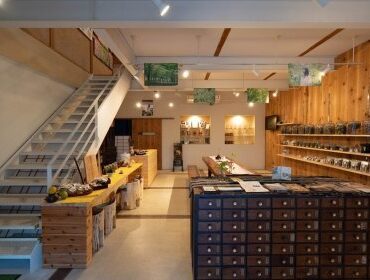 Yamanaka washi papermaking experience "Inaka Craft Centre"
Enjoy a technique that has lasted for around 800 years in a village where the weather is fiercely cold.
Starting price: 500 yen per person